Free shipping - ASUS adapter AD6630 EU Wall Plug for ASUS Eee Pad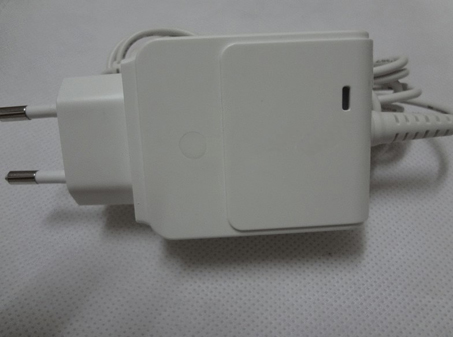 Specifications:

Brand :
ASUS.
AC Input :
AC 100V - 240V 50-60Hz.
DC Output :
19V-1.58A 30W.
Type :
GSBAF0.
Pcode :
ASU17888.
Condition :
Brand New.
Shipping :
.
Price :
GBP £ 28.16.
Description :
Cheap Asus in UK
This is a ASUS AD6630 EU Wall Plug AC Power Adapter (Laptop Charger) for the following ASUS laptops / notebooks.
Laptop Adapters can enhance your productivity by powering your notebook while plugged in, as well as charging your battery so that you can take your notebook with you when you unplug.
ASUS AC Adapters help you save on equipment, power consumption costs.
Compatible Part Numbers:
One Unit AC Power Adapter ( EU )
Compatible Laptop Models:
Usage: Laptop adapter
Connecter size: 2.5*0.7mm
One Power plug( EU )
Color:white or black(If you do not leave a message and sends a random color)
Code: GSBAF0
Please Note: Please make sure the DC output and Connecter size of ac adapter are the same as above listing before you bid!
Asus Eee PC 40Watt Models: PC 1005HA, PC 1005HA_GG,PC 1005HAB, PC 1005HAG, PC 1005HR, PC 1008HA, PC 1008HAG, PC 1101HA, PC 1101HA_GG, PC 1101HAG, PC 1201HAG, PC 1201N
ASUS Eee PC Series Asus Eee PC 1001P Asus Eee PC 1005HA Asus Eee PC 1005HA_GG Asus Eee PC 1005HAB Asus Eee PC 1005HAG Asus Eee PC 1005HE Asus Eee PC 1005HR Asus Eee PC 1005P Asus Eee PC 1005PE Asus Eee PC 1008HA Asus Eee PC 1008HAG
Asus Eee PC 1008P Asus Eee PC 1101HA Asus Eee PC 1101HA_GG Asus Eee PC 1101HAB Asus Eee PC 1101HAG ASUS Eee PC 1104HA ASUS Eee PC 1106HA Asus Eee PC 1201HA Asus Eee PC 1201HAG Asus Eee PC 1201N Asus Eee PC 1201NL Asus Eee PC 1201T
Other products
Laptop Battery