Free shipping - ASUS adapter ADP-40TH_A for Asus VivoBook X202E VivoBook Q200E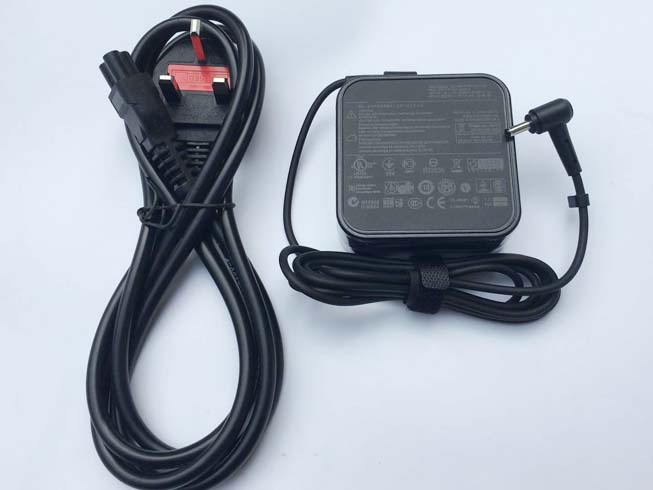 Specifications:

Brand :
ASUS.
AC Input :
100 - 240V 1.5A 50-60Hz.
DC Output :
19V 3.42A 65W.
Type :
GSB253.
Pcode :
ASU17544_3.
Condition :
Brand New.
Shipping :
.
Price :
GBP £ 28.63.
Description :
Cheap Asus in UK
This is a ASUS ADP-40TH_A AC Power Adapter (Laptop Charger) for the following ASUS laptops / notebooks.
Laptop Adapters can enhance your productivity by powering your notebook while plugged in, as well as charging your battery so that you can take your notebook with you when you unplug.
ASUS AC Adapters help you save on equipment, power consumption costs.
Compatible Part Numbers:
Plug Size: 4.0*1.35/10mm, ( Barrel, Center +)
PA-1650-78, ADP-65JH DB, ADP-40TH A, EXA1206CH, 0A001-00330100, 90-XB3NN0PW00010Y
Compatible Laptop Models:
Note: This charger doesn't fit UX21E UX31E models
ASUS Zenbook UX 21A UX31A UX32A UX32VD Series Ultrabook Models: (
If your product model isn't listed below, please refer to the above specification, this item will fits all ASUS Laptops with above specifications
.)
Asus ZenBook UX21A Series
Asus ZenBook UX31A Series
Asus Zenbook Prime UX31A
Asus ZenBook UX32A Series
Asus ZenBook UX32VD Series
ASUS Zenbook Prime UX32A UX32A-DB51 UX32A-DB31
ASUS ZenBook UX32VD, U38N, U38DT, UX52VS, UX42VS
Asus Taichi 11.6-inch Touch
ASUS Taichi 21-DH51
ASUS Taichi 21-DH71
Asus VivoBook X201E
Asus VivoBook X201E-DH01
Asus VivoBook X201E-KX003H
Asus VivoBook X201E-KX006H
Asus VivoBook X201E-KX009H
Asus VivoBook X201E-KX022H
Asus VivoBook X201E-KX040H
Asus VivoBook X201E-KX042H
Asus VivoBook X201E-KX096H
Asus VivoBook X201E-KX097H
Asus VivoBook X201E-KX098H
Asus VivoBook X201E-KX099H
Asus VivoBook F201E
Asus VivoBook F201E-KX052H
Asus VivoBook F201E-KX063H
Asus VivoBook F201E-KX064H
Asus VivoBook F201E-KX065H
Asus VivoBook F201E-KX065DU
Asus VivoBook F201E-KX066H
Asus VivoBook F201E-KX066DU
Asus VivoBook F201E-KX067H
Asus VivoBook F201E-KX067DU
Asus VivoBook F201E-KX068H
Asus VivoBook F201E-KX068DU
Asus VivoBook Q200E
Asus VivoBook Q200E-BHI3T45
Asus VivoBook X202E
Asus VivoBook X202E-DH31T
Asus VivoBook X202E-CT001H
Asus VivoBook X202E-CT006H
Asus VivoBook X202E-CT009H
Asus VivoBook X202E-CT025H
Asus VivoBook X202E-CT987G
Asus VivoBook X202E-CT987
Asus VivoBook X202E-CT3217
Other products
Laptop Battery