Free shipping - DELL adapter 90W 19.5V 4.62A for Dell PA-10 PA10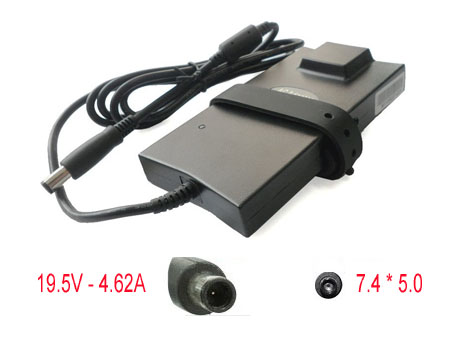 Specifications:

Brand :
DELL.
AC Input :
AV 100-240V 1.5A 50-60Hz.
DC Output :
19.5V 3.34A 90W.
Type :
GSB00T.
Pcode :
ADDL003.
Condition :
Brand New.
Shipping :
.
Price :
GBP £ 41.25.
Description :
Cheap dell in UK
This is a DELL 90W 19.5V 4.62A AC Power Adapter (Laptop Charger) for the following DELL laptops / notebooks.
Laptop Adapters can enhance your productivity by powering your notebook while plugged in, as well as charging your battery so that you can take your notebook with you when you unplug.
DELL AC Adapters help you save on equipment, power consumption costs.
Compatible Part Numbers:
Outlet: 3-prong
Connector: 5mm*7.4mm
PA-10 PA10 U7809 9T215 2H098 5U092 7W104 C2894
UC473 NADP-90KB A 310-7712 310-2862 310-3149
310-3399 310-4002 310-6325 310-6557 PA-1900-02D (05D2)
PA-10 Family and others
Compatible Laptop Models:
Dell Inspiron 300M, 500M, 505M, 510M, 600M, 630M, 640M, 700M, 710M
Dell Inspiron 1105, 1420, 1501, 1520, 1521, 1525, 1526, 1720, 1721
Dell Inspiron 6000, 6400, 8500, 8600, 8600C, 9200, 9300, 9400
Dell Inspiron E1405, E1505, E1705
Dell Latitude D400, D410, D420, D430,
Dell Latitude D500, D505, D510, D520, D530, D531,
Dell Latitude D600, D610, D620, D630, D631
Dell Latitude D800, D810, D820, D830
Dell Precision M20, M60, M65, M70, M2300, M4300
D-Family Notebooks
Other products
Laptop Battery