Free shipping - HP adapter HSTNN-LA09 462603-001 for HP Pavilion HDX9000T Series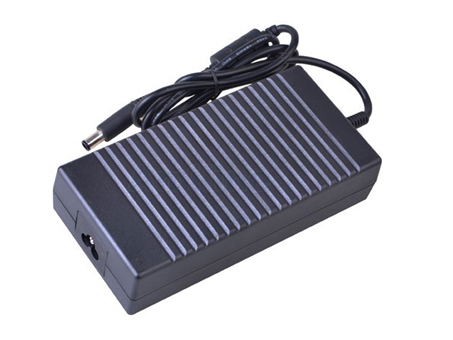 Specifications:

Brand :
HP.
AC Input :
AC 100-240V, 50-60Hz.
DC Output :
DC 19V 7.9A 150 W.
Type :
GSBA00.
Pcode :
HPS17833.
Condition :
Brand New.
Shipping :
.
Price :
GBP £ 48.66.
Description :
Cheap HP in UK
This is a HP HSTNN-LA09 462603-001 AC Power Adapter (Laptop Charger) for the following HP laptops / notebooks.
Laptop Adapters can enhance your productivity by powering your notebook while plugged in, as well as charging your battery so that you can take your notebook with you when you unplug.
HP AC Adapters help you save on equipment, power consumption costs.
Compatible Part Numbers:
HSTNN-LA09
HSTNN-HA09
462603-001
463954-001
Liteon PA-1151-03
HP-A1501A3B1
Compatible Laptop Models:
HP HDX18 HDX18t HP Pavilion HDX9009TX HP Pavilion HDX9101TX
HP HDX X18-1000 HP Pavilion HDX9010TX HP Pavilion HDX9102TX
HP Pavilion HDX9000T HP Pavilion HDX9011TX HP Pavilion HDX9103TX
HP Pavilion HDX9001TX HP Pavilion HDX9013TX HP Pavilion HDX9104TX
HP Pavilion HDX9001XX HP Pavilion HDX9050EF HP Pavilion HDX9105TX
HP Pavilion HDX9002TX HP Pavilion HDX9050EG HP Pavilion HDX9106TX
HP Pavilion HDX9002XX HP Pavilion HDX9050EL HP Pavilion HDX9107TX
HP Pavilion HDX9003TX HP Pavilion HDX9050EO HP Pavilion HDX9108TX
HP Pavilion HDX9003XX HP Pavilion HDX9050ES HP Pavilion HDX9109TX
HP Pavilion HDX9004TX HP Pavilion HDX9070EO HP Pavilion HDX9110TX
HP Pavilion HDX9004XX HP Pavilion HDX9080LA HP Pavilion HDX9111TX
HP Pavilion HDX9005TX HP Pavilion HDX9090EA HP Pavilion HDX9120EA
HP Pavilion HDX9006TX HP Pavilion HDX9090EF HP Pavilion HDX9130ES
HP Pavilion HDX9007TX HP Pavilion HDX9095EA HP Pavilion HDX9130EO
HP Pavilion HDX9008TX HP Pavilion HDX9100 HP Pavilion HDX9200
HP TouchSmart IQ548a Desktop PC AU776AA, AU776AAR
HP TouchSmart 600-1039tw Desktop PC AU778AA
HP TouchSmart 600-1060in Desktop PC AU793AA
HP TouchSmart600-1070d Desktop PC AU845AA
HP TouchSmart 600-1036d Desktop PC AU926AA
HP TouchSmart 600-1000t CTO Desktop PC AW023AV
HP TouchSmart 600-1105xt CTO Desktop PC AZ226AV
HP TouchSmart 600-1005xt CTO Desktop PC AZ469AV
HP TouchSmart 600-1031d Desktop PC BK289AA
HP TouchSmart 600-1150qd CTO Desktop PC BK544AV
HP TouchSmart IQ525 Desktop PC FQ573AA, FQ573AAR
HP TouchSmart IQ527 Desktop PC FQ584AA, FQ584AAR
HP TouchSmart IQ520br Desktop PC FQ651AA, FQ651AAR
HP TouchSmart IQ520la Desktop PC FQ668AA
HP TouchSmart IQ521jp Desktop PC FT946AA
HP TouchSmart IQ522jp Desktop PC FT947AA
HP TouchSmart IQ527jp Desktop PC FT948AA
HP TouchSmart IQ525a Desktop PC FT951AA, FT951AAR
HP TouchSmart IQ528a Desktop PC FT952AA, FT952AAR
HP TouchSmart IQ526cn Desktop PC FT954AA
HP TouchSmart IQ528cn Desktop PC FT955AA
HP TouchSmart IQ528hk Desktop PC FT957AA
HP TouchSmart IQ527kr Desktop PC FT980AA
HP TouchSmart IQ544jp Desktop PC KY809AA
HP TouchSmart IQ543hk Desktop PC KY835AA
HP TouchSmart IQ548hk Desktop PC KY836AA
HP TouchSmart IQ546cn Desktop PC KY838AA
HP TouchSmart IQ548cn Desktop PC KY839AA
HP TouchSmart IQ541jp Desktop PC KY856AA
HP TouchSmart IQ520gr Desktop PC KY857AA
HP TouchSmart IQ525fr Desktop PC NB939AA, NB939AAR
HP TouchSmart IQ522es Desktop PC NC003AA, NC003AAR
HP TouchSmart IQ520uk Desktop PC NC043AA, NC043AAR
HP TouchSmart IQ522uk Desktop PC NC044AA, NC044AAR
HP TouchSmart IQ525uk Desktop PC NC045AA, NC045AAR
HP TouchSmart IQ522it Desktop PC NC062AA, NC062AAR
HP TouchSmart IQ525be Desktop PC NC086AA, NC086AAR
HP TouchSmart IQ522de Desktop PC NC095AA, NC095AAR
HP TouchSmart IQ525nl Desktop PC NC118AA, NC118AAR
HP TouchSmart IQ522ch Desktop PC NC129AA, NC129AAR
HP TouchSmart IQ522me Desktop PC NC143AA
HP TouchSmart IQ522sc Desktop PC NC196AA, NC196AAR
HP TouchSmart IQ528tw Desktop PC NC690AA
HP TouchSmart IQ526 Desktop PC NC700AA, NC700AAR
HP TouchSmart IQ524 Desktop PC NC701AA, NC701AAR
HP TouchSmart IQ522hk Desktop PC NC731AA
HP TouchSmart IQ527d Desktop PC NC740AA
HP TouchSmart IQ528d Desktop PC NC741AA
HP TouchSmart IQ535a Desktop PC NC850AA
HP TouchSmart IQ538a Desktop PC NC851AA, NC851AAR
HP TouchSmart IQ532jp Desktop PC NC901AA
HP TouchSmart IQ535jp Desktop PC NC902AA
HP TouchSmart IQ537jp Desktop PC NC903AA
HP TouchSmart IQ532hk Desktop PC NC910AA
HP TouchSmart IQ538hk Desktop PC NC911AA
HP TouchSmart IQ538tw Desktop PC NC925AA
HP TouchSmart IQ526t Desktop PC NE481AV
HP TouchSmart IQ522cs Desktop PC NF365AA, NF365AAR
HP TouchSmart IQ525gr Desktop PC NF366AA, NF366AAR
HP TouchSmart IQ522is Desktop PC NF367AA, NF367AAR
HP TouchSmart IQ522af Desktop PC NF368AA
HP TouchSmart IQ522pl Desktop PC NF369AA, NF369AAR
HP TouchSmart IQ525tr Desktop PC NF370AA, NF370AAR
HP TouchSmart IQ522fr Desktop PC NF420AA, NF420AAR
HP TouchSmart IQ522pt Desktop PC NF422AA, NF422AAR
HP TouchSmart IQ520nl Desktop PC NF435AA, NF435AAR
HP TouchSmart IQ520sc Desktop PC NF583AA
HP TouchSmart IQ520tr Desktop PC NM673AA, NM673AAR
HP TouchSmart IQ522ea Desktop PC NM674AA
HP TouchSmart IQ535gr Desktop PC NM707AA
HP TouchSmart IQ532is Desktop PC NM712AA, NM712AAR
HP TouchSmart IQ532af Desktop PC NM731AA
HP TouchSmart IQ532pl Desktop PC NM738AA
HP TouchSmart IQ532be Desktop PC NM763AA
HP TouchSmart IQ532de Desktop PC NM782AA
HP TouchSmart IQ532nl Desktop PC NM797AA, NM797AAR
HP TouchSmart IQ532ch Desktop PC NM798AA, NM798AAR
HP TouchSmart IQ532fr Desktop PC NM836AA, NM836AAR
HP TouchSmart IQ535fr Desktop PC NM837AA
HP TouchSmart IQ532es Desktop PC NM895AA
HP TouchSmart IQ535uk Desktop PC NM926AA, NM926AAR
HP TouchSmart IQ532sc Desktop PC NM949AA, NM949AAR
HP TouchSmart IQ530kr Desktop PC NP088AA
HP TouchSmart IQ531jp Desktop PC NP154AA
HP TouchSmart IQ539tw Desktop PC NP165AA
HP TouchSmart IQ532it Desktop PC NQ821AA, NQ821AAR
HP TouchSmart IQ535es Desktop PC NQ873AA
HP TouchSmart IQ520fr Desktop PC NQ926AA
HP TouchSmart IQ535pt Desktop PC NR027AA
HP TouchSmart IQ545a Desktop PC NY456AA, NY456AAR
HP TouchSmart600-1020la Desktop PC NY528AA, NY528AAR
HP TouchSmart600-1070jp Desktop PC NY661AA
HP TouchSmart600-1060jp Desktop PC NY662AA
HP TouchSmart600-1090jp Desktop PC NY663AA
HP TouchSmart 600-1068cn Desktop PC NY691AA
HP TouchSmart 600-1088cn Desktop PC NY692AA
HP TouchSmart 600-1015kr Desktop PC NY715AA
HP TouchSmart 600-1050a Desktop PC NY760AA, NY760AAR
HP TouchSmart 600-1070a Desktop PC NY761AA, NY761AAR
HP TouchSmart 600-1037d Desktop PC NY783AA
HP TouchSmart 600-1038d Desktop PC NY784AA
HP TouchSmart IQ546t CTO Desktop PC VA284AV
HP TouchSmart IQ545gr Desktop PC VC785AA
HP TouchSmart IQ542af Desktop PC VC799AA
HP TouchSmart IQ545pt Desktop PC VC822AA
HP TouchSmart IQ542nl Desktop PC VC876AA
HP TouchSmart IQ542tr Desktop PC VC878AA
HP TouchSmart IQ540fr Desktop PC VC904AA, VC904AAR
HP TouchSmart IQ542fr Desktop PC VC905AA, VC905AAR
HP TouchSmart IQ545uk Desktop PC VC919AA, VC919AAR
HP TouchSmart IQ540uk Desktop PC VC920AA, VC920AAR
HP TouchSmart IQ540tr Desktop PC VG130AA
HP TouchSmart IQ542uk Desktop PC VG152AA, VG152AAR
HP TouchSmart IQ522gr Desktop PC VG188AA, VG188AAR
HP TouchSmart IQ532gr Desktop PC VG189AA
HP TouchSmart IQ522tr Desktop PC VG205AA
HP TouchSmart 600-1050be Desktop PC VN309AA
HP TouchSmart 600-1050pt Desktop PC VN317AA, VN317AAR
HP TouchSmart600-1050fr Desktop PC VN420AA, VN420AAR
HP TouchSmart600-1050uk Desktop PC VN421AA, VN421AAR
HP TouchSmart 600-1050it Desktop PC VS217AA, VS217AAR
HP TouchSmart 600-1050gr Desktop PC VS235AA
HP TouchSmart 600-1050de Desktop PC VS248AA, VS248AAR
HP TouchSmart 600-1050sc Desktop PC VS249AA, VS249AAR
Other products
Laptop Battery