Free shipping - LENOVO adapter W701 W701DS 20V 8.5A 170W 42T5284 for Lenovo ThinkPad X60S X60 X60T X61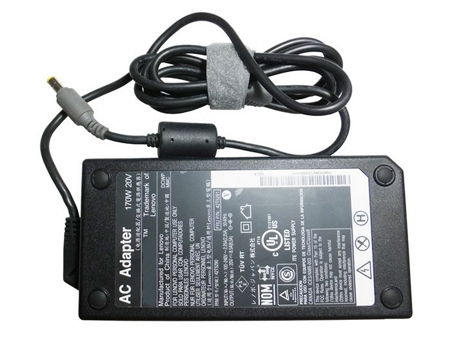 Specifications:

Brand :
LENOVO.
AC Input :
AC100-240V (worldwide use).
DC Output :
DC20V 8.5A 170W.
Type :
GSBAAI.
Pcode :
LEN17445.
Condition :
Brand New.
Shipping :
.
Price :
GBP £ 59.03.
Description :
Cheap lenovo in UK
This is a LENOVO W701 W701DS 20V 8.5A 170W 42T5284 AC Power Adapter (Laptop Charger) for the following LENOVO laptops / notebooks.
Laptop Adapters can enhance your productivity by powering your notebook while plugged in, as well as charging your battery so that you can take your notebook with you when you unplug.
LENOVO AC Adapters help you save on equipment, power consumption costs.
Compatible Part Numbers:
42T5291,42T5290
Compatible Laptop Models:
Input:AC100-240V (worldwide use)
Output:DC20V 8.5A 170W
Outlet:2-prong
Code: GSBAAI
DC Dimension : the connector without needle in the middle
IBM/Lenovo ThinkPadT60P T60 T61 T61P R60 R60E R60I R61 R61I R61E Z60 Z60T Z60M Z61 Z61TZ60 Z60T T400 T400I T410 T410I T500 T510 W500 W510 W700 W710 SL300 SL400 SL410 SL510 SL500
IBM/LenovoThinkPadX60S X60 X60T X61 X61S X61T X200 X201 X201I X301 X300


Package Includes:

1 x AC Adapter

1 x Power Cord

Other products
Laptop Battery