Free shipping - NEC adapter PA-1650-37N 20V 3.25A for NEC PC-VP-BP87/OP-520-76428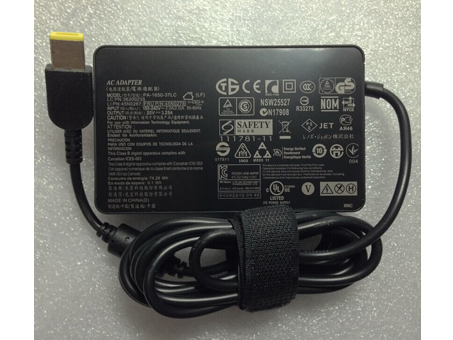 Specifications:

Brand :
NEC.
AC Input :
100-240V,50-60Hz(for worldwide.
DC Output :
20V 2.25A/3.25A,65W(ref to the picture).
Type :
GSBAII.
Pcode :
NEC17528.
Condition :
Brand New.
Shipping :
.
Price :
GBP £ 41.99.
Description :
Cheap NEC in UK
This is a NEC PA-1650-37N 20V 3.25A AC Power Adapter (Laptop Charger) for the following NEC laptops / notebooks.
Laptop Adapters can enhance your productivity by powering your notebook while plugged in, as well as charging your battery so that you can take your notebook with you when you unplug.
NEC AC Adapters help you save on equipment, power consumption costs.
Compatible Part Numbers:
PA-1650-37N PA-1650-37LC ADLX45NLC3 36200246 45N0293 45N0294
Compatible Laptop Models:
Lenovo IdeaPad Yoga 11 Series Multimode Convertible Ultrabook
NEC PC-VP-BP87/OP-520-76428
Other products
Laptop Battery