Free shipping - TOSHIBA adapter 90W for Toshiba Laptop Sattelite L300D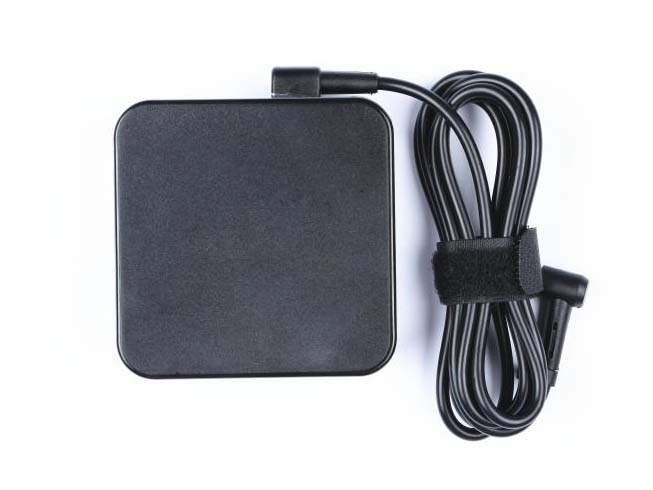 Specifications:

Brand :
TOSHIBA.
AC Input :
100-240V 50-60Hz (for worldwid.
DC Output :
19V 4.74A, 90W.
Type :
GSB017_new.
Pcode :
ASU17471_4.
Condition :
Brand New.
Shipping :
.
Price :
GBP £ 33.17.
Description :
Cheap Toshiba in UK
This is a TOSHIBA 90W AC Power Adapter (Laptop Charger) for the following TOSHIBA laptops / notebooks.
Laptop Adapters can enhance your productivity by powering your notebook while plugged in, as well as charging your battery so that you can take your notebook with you when you unplug.
TOSHIBA AC Adapters help you save on equipment, power consumption costs.
Compatible Part Numbers:
Connecter size:
5.5mm ×2.5mm, Barrel tip (ref to the picture).
Outlet:
3-prong
Cord Cable:
US/ UK/ EU/ AU plug
Package includes:
1 X AC Adapter
1 X Free Power cord(fit your country)
ADP-90YD B ,EXA1202YH,PA-1900-42,PA-1900-30
Compatible Laptop Models:
A40JY/JZ ,A42F/JB/JC/JE/JK/JN/JR/JV/JY/JZ ,A43SA,A45DE/DR, A52JC/JR/N
A7C/Cd/D/G/Db/Dc/F-/Gb/Gc/J/Jb/Jc/T/K/S/SV/SN/V/Vb/Vc,A72JK/JR/JT,A8D/J/M/N/S/T/Z
B33E,B43J/V,B53J/S/V
F3A/E/J/K/M/P/S/T/U,F5SR/SL/Z/C,F50S,F6S/V,F7,F70,F8,F 80S,F81,F83Se/Vf,F9D/J/S,G1,G2P
K40AB/AC/AD/ID/IE/Jv,K40 AF/ID/IP
K42F/ JP/Jr/JK/Ja/JB/JC/Dr/JV/JE/JZ/JY/JZ/DE/DY/N
K43A4/BR/SA/SD/SJ/SL/SM/SV(Dual core)/SJ/TA/TK,
K45A/DE/DR/VD/VJ/VM/VS, K50AB/AD/AF/ID/IE/IP,
K51, K52 DE/DR/DY/Jr/Jc/Je/JK/JB/JC/JU/JT/JZ/DR/N,K53E/SC/SD/SK/SM/SV/SJ/SR/TA/TK
K54HR/LY,K55A/DE/DR/N/VD/VJ/VM/VS,K61,K62Jr,K70AB/AC/AD/AE/AF/IO/IC/ID
K72DR/DY/JK/Jr/JT/JU,K73E/S D/SJ/SM/SV(Dual Core) /TA/TK
K75A/DE/VD/VJ/VM,K84HR/LY,K95VJ/VM
L50,L80,M50,M51Sr/Se/Sn/Kr/Ta/Tr/Va/Vr, M60,M70,
N43 JC/JF/JM/Jn/Jv/SD/SL/SM/SN,
N45SL/SN/SF,N46VB/VJ/VM/VZ
N50,N51,N53DA/Jf/Jg/JN/Jq/SM/Sv(Dual Core)/SN(Dual Core)/TA/TK
N55SL/SF/SM,N56DP/VM/VZ
N60, N61 DA/JQ/JV, N63JN/JQ, N70
N71Vn with Dual Core CPU, N71Vg/Ja/Jv, N73 JG/JF/JN/SV,N76VJ/VM/VZ, N80, N81,N82 JG/JQ/JV N90
P31JG/SG, P42JC,P43SJ, P45VJ,P52Jc,P53SJ, P82Jr, PRO35JG/SG,
U3, U6S/Sg/V/Vc,U30 /JC/SD,U31JG/SD/SG,U32VJ/VM,U33 JC/Jt,U36SD/SG
R400DE/DR,R401V/R401VZ,U40SD
U41JF/SD/SV,U43JC/SD,U44SD/SG,U46SM/SV,U47VC, U53J/JC/F/SD,U82,
V1, V2, VX2, VX2S, VX3,X35SG/JG,X42JY/JZ,X43SA,X44HR/LY,X450VC,X55VD, X71,X75VC/VD
Other products
Laptop Battery